Welcome to the World of Art and Literature of Rasa Renaissance
Ever since Goethe danced upon reading the classic "Shaakuntala", ever since Max Müller edited the monumental Vedas, ever since Nietzsche mistook Zarathustra for the Wisdom of the Spiritual East, Germany has been fascinated by the great Indian Classics. Distant Drummer Publications of Germany presents a new wave of heretofore undiscovered Rasa Classics of incomparable charm and profound wisdom.  
Welcome to 5000 year old Rasa Aesthetics for the Next Generation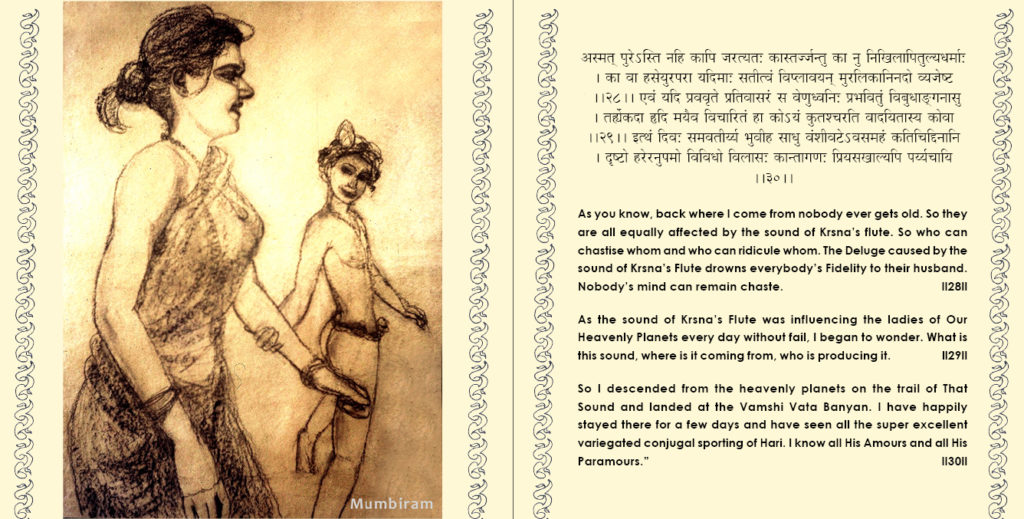 Generations of romantics will find in these works their Land of Divine Déjà vu's, the perfect topics of meditation, as well as the very primeval source of aesthetic inspiration and creative expression.
***   Our Latest Offering For YOU   ***
handsigned by Artist Mumbiram
You can own a quality canvas print of a Mumbiram Original as a precious collector's item
These books take us to a brave new world of a brave new idiom and brave new images. This is a rainbow of rasa. 
This five book ensemble, "High Five of Love" by Artist Mumbiram, introduces the noble ideals of Rasa Renaissance. It is a fusion of great Rasa Art and great Rasa Literature that brings the enduring wisdom of ancient India to contemporary international readership in a highly aesthetic popular new avatar.
The quality of the emotional fulfillment that an artistic creation brings about is Rasa. 
Rasa Renaissance is a great solace to the souls thirsting for Rasa or juicy climax of emotional fulfillment that we are all seeking from love, relationships, art and literature.  
Mumbiram's Art of Rasa Renaissance rekindles our hopes for an Aesthetic Renaissance. Here we have the prime proponent of an artistic movement matching his painterly virtuosity with his literary flourish. 
Enjoy the blissful atmosphere of Rasa Art – Become a Rasik
Posters of Mumbiram's Rasa Art along with verses from Sanskrit Classics about Love and Spirituality or Mumbiram's own verses inspired by the same ideals
They create an atmosphere of love, romance and joy. They appreciate the beauty of creation and celebrate the uniqueness and universality of human existence, of which the paramount essential aspect is Rasa – emotional fulfillment.
Handsigned by Mumbiram these Rasa Posters are collectible items.
Artist Mumbiram has lived the life of a romantic classical painter. His perspective has the miraculous combination of a profound understanding of the timeless Indian Classics and a passion for innovation and originality in a painter´s life and craft. Mumbiram is the prime mover of the Personalist Movement in philosophy and art. His Art brings out the best of east-west confluence. Here erudition meets innocence. Here classics appear with a contemporary idiom. Mumbiram is creating archetypes of a transculture ethos.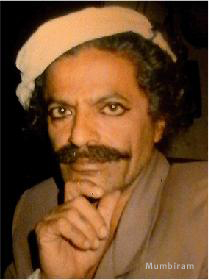 Collection of Folk Tales narrated by Artist Mumbiram.